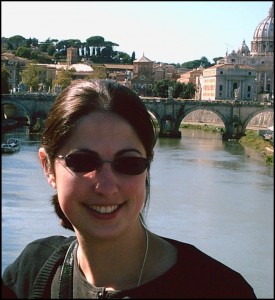 Hi, I'm Audrey. I'm a wife and mother of two boys (plus a cat). I have loved books ever since I read The Chronicles of Narnia and started pretending my bathroom door could take me to another world. (The pattern on the door kind of looked like a face.)
When I'm not writing, I like to travel–to northern Wales to explore old castles; to the Great Wall of China; to Pacific islands to swim with the sea life. I crochet amigurumi creatures and make my own truffles, and I love anything to do with astronomy.
But mostly I like a cup of hot chocolate, a mesmerizing fire, and a few close friends around to play board games with my husband and me.